BIOPOSTURE™ PRODUCTS ARE ONLY AVAILABLE THROUGH LICENSED HEALTH CARE PROFESSIONALS WHO JOIN THE BIOPOSTURE NETWORK.
Improve patient outcomes, increase practice income, enjoy residual income, and acquire new patients by affiliating with BioPosture.com. Earn up to $600 per transaction as a referral and up to $1000 per transaction as a re-seller.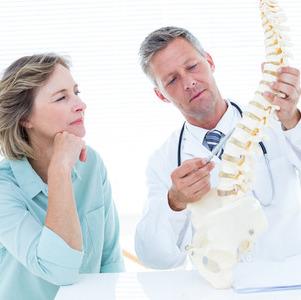 BioPosture is the preferred maker of ultra comfortable, technology-enhanced, doctor-recommended memory foam mattress, bed toppers, and pillows. Join with leading healthcare professionals including doctors to top professional sports teams, educators and authors, who enjoy lucrative, passive, ancillary income, by recommending or re-selling BioPosture technology enhanced sleep products to patients.
BioPosture American-made, hand-crafted, adaptive memory foam mattresses and pillows, enhanced with Celliant® for infrared wellness benefits, have been the brand of chiropractors and related licensed healthcare professionals since 2007.
BioPosture employs an e-commerce platform (website) that streamlines the process (and protects network doctors) so patients can obtain BioPosture mattresses and other products online at reduced factory direct pricing.
Join today and you qualify for 50% off a BioPosture mattress for your personal use!
The BioPosture advantages:
Made on order in America and shipped free within 48 states.

Available exclusively through licensed health care professionals.

Covered in Celliant®, a patented textile providing clinically proven infrared health benefits.

99% customer satisfaction.

90-night risk free comfort guarantee for your patients.

Can be manufactured without the chemical fire retardant with Letter of Medical Necessity.

Possible insurance reimbursement.

Mattress referral fees average $250 – $600 per mattress.

Special 

discounts to doctors and staff.
For your patients' health. Doctors know sleep is a biological need that is vital in maintaining optimal patient health. There is a growing awareness among health conscious consumers of the importance of good quality sleep and the critical role it plays in regulating immune function, metabolism, and influencing memory, learning, recovery and other functions. This is the basis of the design of our therapeutic BioPosture Celliant-covered mattresses.
Made with patented Celliant®. Each BioPosture memory foam mattress is hand crafted and finished in a washable cover of Celliant®, a patented "smart" textile made from 13 optically-responsive minerals. Celliant® converts and recycles body heat as infrared energy, proven to provide a temporary increase in blood flow resulting in greater oxygen delivery to body tissue. In independent clinical research over 9 years, this has been shown to support recovery, temperature regulation and improved restorative sleep.
Can be made without chemical fire barrier. Importantly, with a Letter of Medical Necessity any BioPosture mattress can be built without the federally-mandated chemical fire barrier. This is a health benefit to health conscious consumers (non-smokers) that mass produced mattresses cannot offer.
No Risk In Home Trial.
Importantly, your patients are protected, as they have 90 nights to love their new BioPosture mattress. If not, we take it back and refund the full purchase price.
Refer your patients without worry. Doctors are informed about each patient transaction and your patients enjoy liberal discounts on their BioPosture Mattress, Pillow, Bed-Topper or Kinetic Sleep System purchases, at our website. In addition, doctors and their staff receive special consideration on personal purchases of Mattresses, Pillows, Bed-Toppers and Kinetic Sleep Systems, so they can confidently share their BioPosture sleep experience, with patients.
Patient information materials. As a Network Member doctors receive staff training, a waiting room video, a compelling self stick wall chart, product literature, and, linkage to the national BioPosture website. In addition, questions can be answered 24/7/365 at 888-642-4800.
Application to Join the BioPosture Network