Designed to motivate your patients to ask you about BioPosture.
All of the materials on this page are provided to participating network doctors at no cost after you receive your initial starter kit.
You will improve patient outcomes and increase the bottom line of your practice by offering BioPosture products. In order to succeed without "selling", we provide you materials to educate to your patients about the importance of sleep and its relationship to better health so that they will ask you to guide them in selecting their new mattress. Simply let us know what materials you need and we will ship it to you immediately. We make the resupply materials available at no cost to you to give you the tools to engage with your patients.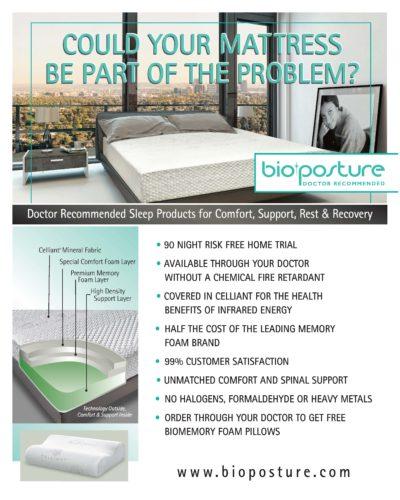 16 x 20 Self Stick Vinyl Wall Banner
This poster can be put up in your lobby area, waiting room, or in the patient exam rooms. It describes in detail the benefits of the BioPosture mattress.
---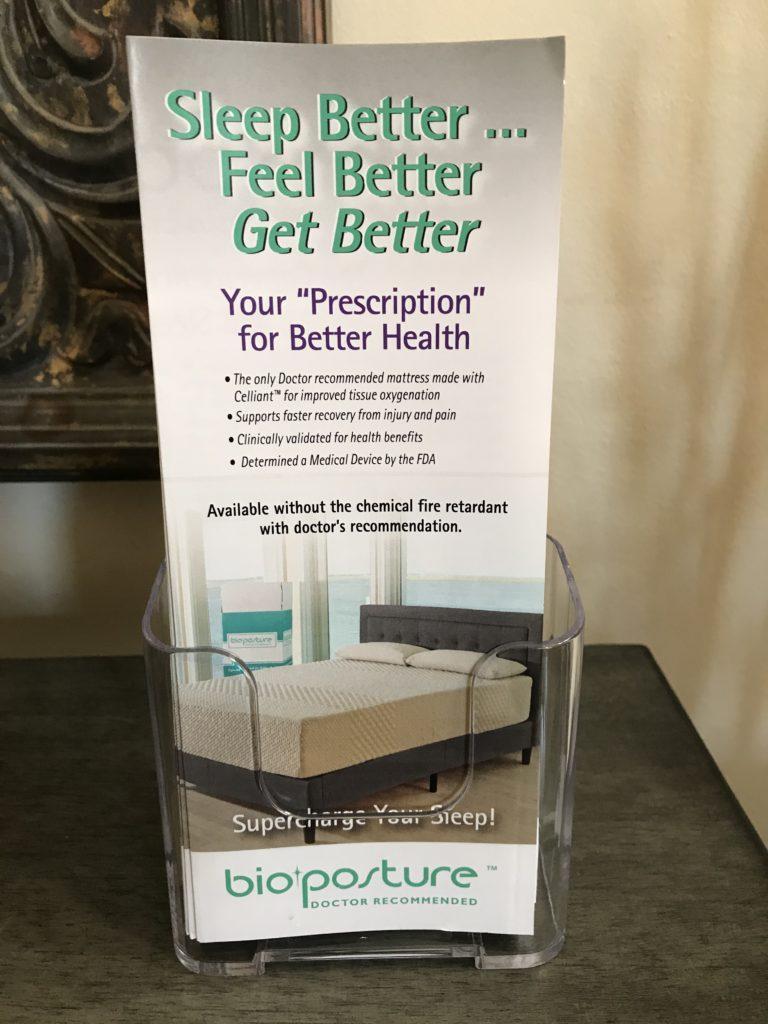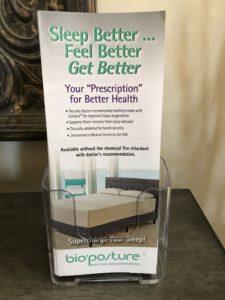 Brochures and Acrylic Stand
Send your patients home with a brochure so they can learn about the benefits of BioPosture, when relaxed at home. The brochure describes in detail the benefits of sleeping on a BioPosture mattress and Pillows.
---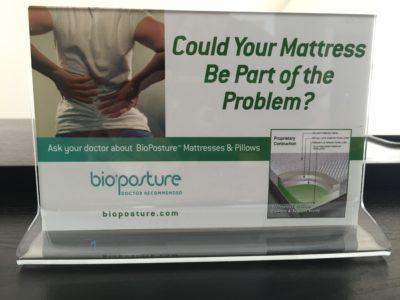 Two Sided Acrylic Mini Stand
This smaller display can be used on a small shelf. It comes with interchangeable messages.
---
Medium Size 11" X 14" Easel Poster
This fits well on a larger shelf area or on a table.
---