Only BioPosture is made on order, so it can be manufactured for you without the mandated chemical flame retardant. All you need is a simple letter from your doctor, on their Letterhead, or from one of our doctors, near you. It's called a Letter of Medical Necessity. No Doctor? No problem! Just contact us and we will get you a free virtual appointment with our Doctor.

It's As Easy as 1 - 2 - 3!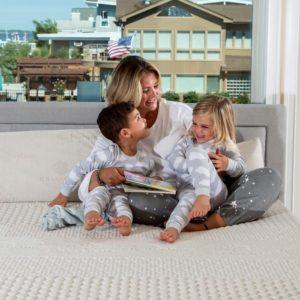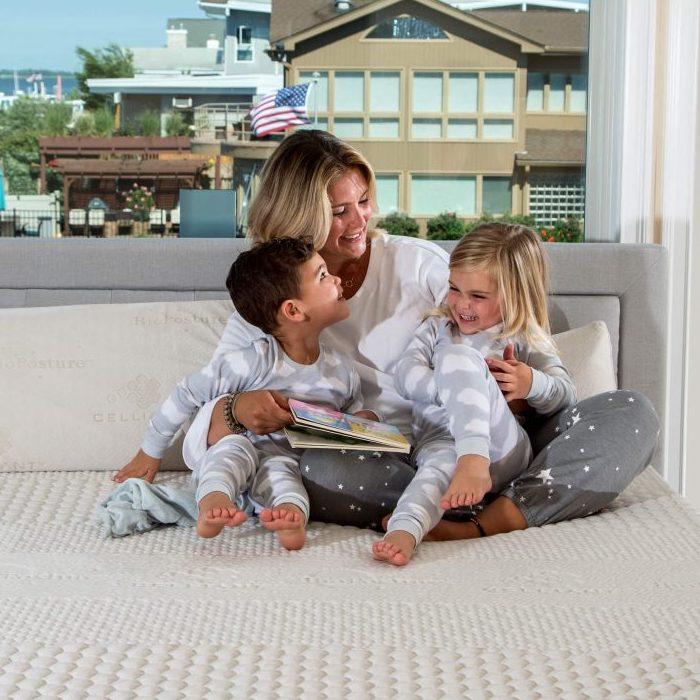 Step 1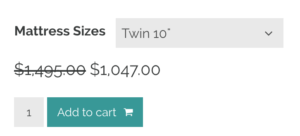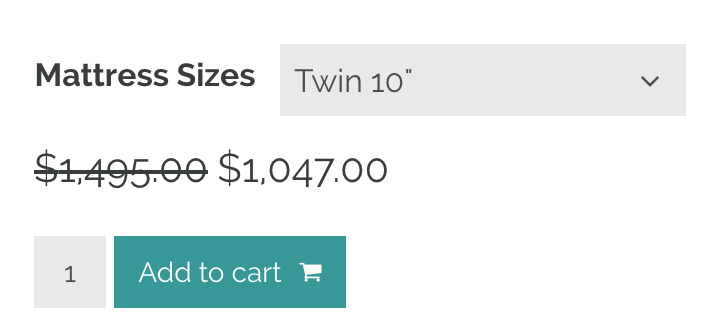 ---
Step 2
Check to make sure the right size mattress is in your cart, and order any other item(s) you may want. Then click the "Proceed to Checkout" button.

---
Step 3
Give us the contact information for your doctor on our Checkout page. Or, request a free consultation with a BioPosture network doctor near you.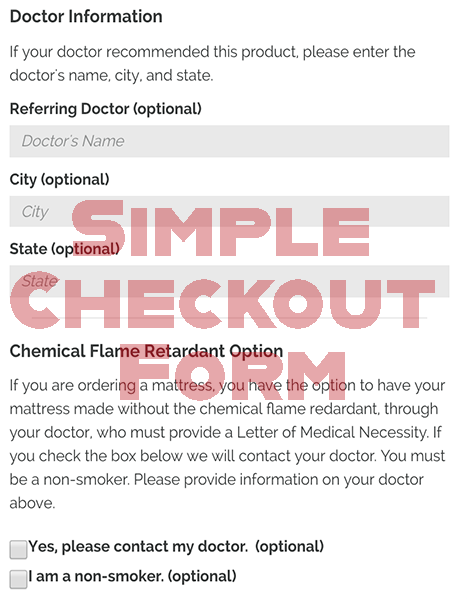 It is that easy. We will ask your Doctor for the Letter of Medical Necessity, and keep you appraised along the way. We will let you know when we have received the Letter of Medical Necessity from your Doctor, and when your mattress is shipped.
If you prefer to ask your doctor yourself, have your doctor fax a copy of the letter. If your doctor would like a format, see the sample Letter of Medical Necessity below. Your doctor should fax it, on their Letterhead, to the attention of Tom Williams at 516.706.8182.
Federal law requires that we hold production of your mattress until we receive the Letter of Medical Necessity.
You must be a non smoker to qualify for a BioPosture Mattress without the flame retardant.
 Doctor's Letterhead
[Date]
BioPosture
218 East Park Avenue #606
Long Beach, NY 11561
To Whom It May Concern:
My patient, [Patient Name], is a non-smoker and is allergic and sensitive to the chemical components in standard mattresses. Accordingly, I request that his/her BioPosture Mattress be manufactured without the federally-mandated flame retardant treatment.
Thanks for your cooperation and understanding.
Sincerely,
[Doctor Name]