Professional Advisory Board
Jeffrey Mackey, DC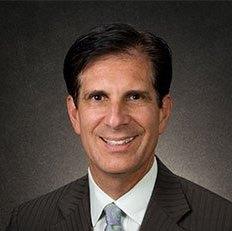 Dr. Mackey is a board-certified chiropractic orthopedist who teaches extensively throughout the United States for several chiropractic colleges. He has had the great honor of being a key note speaker at all the American chiropractic Association and International Chiropractic Association national conventions. His main-course of topics have been Managed Healthcare, Multidisciplinary Practice and chiropractic orthopedics. Dr. Mackey has also published many peer reviewed articles for the chiropractic profession on a variety of orthopedic topics. He is consulted with by insurance companies, area businesses, newspapers and magazines and television for his advice regarding chiropractic practice. Dr. Mackey was awarded "Chiropractor of the Year" by the Wisconsin Chiropractic Association in 1995.
---
Louis E. Bisogni, D.C., C.C.S.P., P.C.
White Plains and Somers, NY
BisogniChiro.com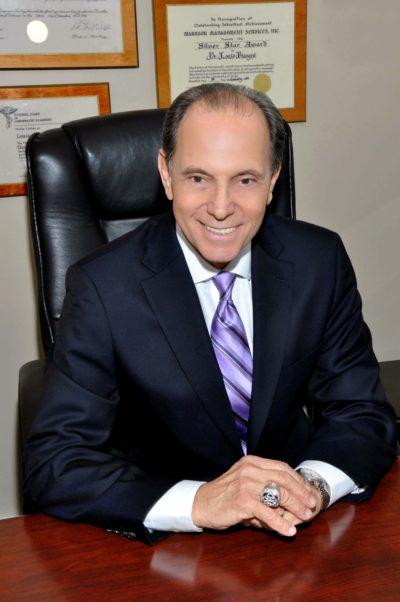 Dr. Louis E. Bisogni is the owner and Director of Bisogni Chiropractic Center and Bisogni Chiropractic and Sports Care in Westchester County, New York. As a recognized Certified Chiropractic Sports Practitioner, he has worked with many professional sports figures including current players on NY's most popular baseball team. Dr. Bisogni introduced Westchester Safety Consultants Neck and Back School to help businesses reduce the cost of worker's compensation claims by teaching employees how to avoid back injury. Certified as a Chiropractic Industrial Consultant, Dr. Bisogni is fully qualified in the field of ergonomics. He lectures on lower back and neck pain, headaches, and sports injuries, and hosts "Healthy Frontiers," a television series.
---
Dennis Woggon, BSc, DC
Saint Cloud, MN
DrWoggon.com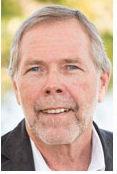 Dr. Dennis Woggon graduated cum laude from Palmer College of Chiropractic in 1974 with a Bachelor of Science in Biology. He has lectured worldwide, including two trips to Vladivostok, Russia, to work with the Doctors regarding scoliosis. He has written numerous publications and books on Chiropractic, spinal biomechanics and scoliosis. He was certified in Video fluoroscopy by Palmer College in 1992 and utilizes Digital Motion X-ray in his practice. He began CLEAR Scoliosis Institute in 2000 after realizing the need for a Chiropractic approach to treating scoliosis. CLEAR Scoliosis Institute is a nonprofit organization to educate the public and help Doctors to work with scoliosis. The goal of CLEAR Institute is to implement an effective chiropractic system of scoliosis care to help people worldwide through research and spinal rehabilitation.
---
Robert G. Silverman, DC, DACBN, DCBCN, MS, CCN, CNS, CSCS, CIISN, CKTP, CES, HKC, SASTM
White Plains, NY
DrRobertSilverman.com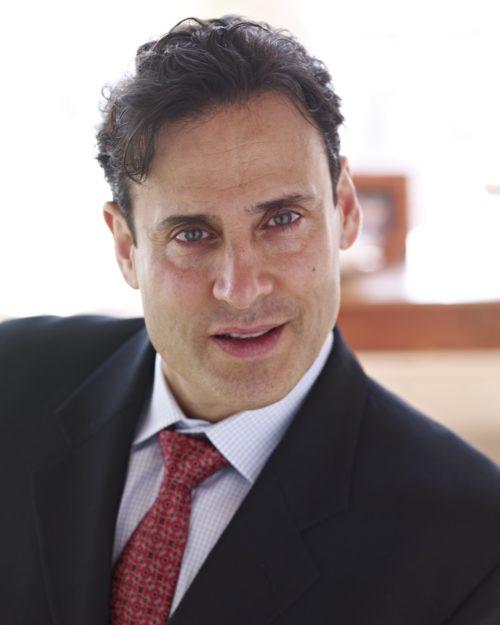 Dr. Silverman graduated Magna cum Laude from the University of Bridgeport College of Chiropractic and has a Master of Science degree in human nutrition. His extensive list of educational accomplishments includes designations as a certified nutrition specialist, certified clinical nutritionist, certified strength and conditioning specialist and certified sports nutritionist from The International Society of Sports Nutrition. Dr. Silverman is a diplomate with the American Clinical Board of Nutrition and with the Chiropractic Board of Clinical Nutrition. He has a successful private practice in White Plains, NY, where he specializes in the treatment of joint pain with innovative, science-based, non-surgical approaches and functional medicine. He is an internationally known speaker and author and is a health contributor to Fox News Radio. He has appeared on Fox & Friends, NBC News and CBS News.
---
Jason T. Levy, DC, ART, CCSP, CKTP
Short Hills, NJ
aprcnj.com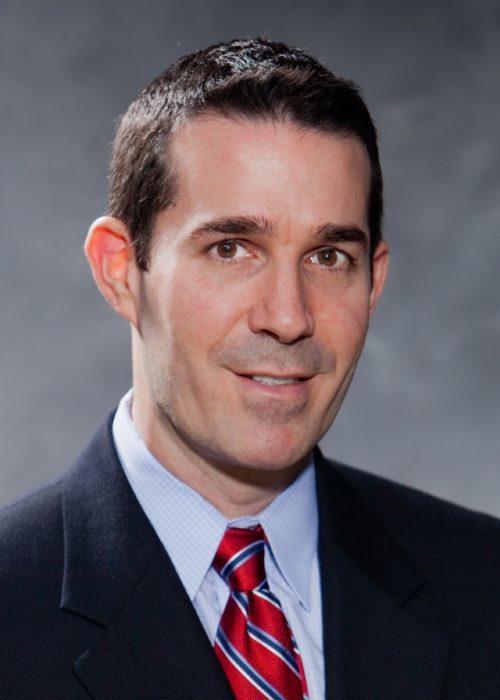 Dr. Levy is the director of the Advanced Performance and Rehabilitation Center and is one of the area's most innovative Chiropractic Sports Physicians. Dr. Jason Levy was voted 2011 Sports Chiropractor of the Year by the Association of New Jersey Chiropractors Sports Council. He has been in practice since 1995 serving patients in New Jersey and specialty cases up and down the east coast. Dr. Levy attended the University of Delaware and went on to do his graduate work at Parker College of Chiropractic in Dallas, TX. In 2003, he completed a 125 hour course on Chiropractic Sports Medicine and Physical Fitness and received the post-graduate distinction of a Certified Chiropractic Sports Physician by the American Chiropractic Board of Sports Physicians (ACBSP). Dr. Levy continues to attend postgraduate programs and seminars to stay informed of the latest advances in care. Dr. Levy is the team chiropractor for the New York Jets (NFL) and the New York Red Bulls (MLS). He is certified in Active Release Technique® (ART), a patented soft tissue system that uses active motion and massage technique to treat muscles, tendons, ligaments, fascia, and nerves. He is also a Certified Kinesio Taping® Practitioner (CKTP).
---
Roy H. Siegel, D.C., D.A.B.C.O.
New York City
DocRoy.com

Dr. Siegel has been a Doctor of Chiropractic and nutritional consultant for over 30 years. He is a graduate of Cornell University in Biological Sciences and is a Diplomate in Chiropractic Orthopedics. He has lectured nationwide on low back pain and sciatica, prevention and treatment or dance and running injuries as well as nutrition. He is a member of the Institute for Functional Medicine, an organization of health care practitioners seeking to optimize health scientifically, using natural supplements, diet modification, exercise and healthy lifestyle choices.
---
Alden Clendenin, D.C.
Chicago, Illinois
SportsInjuryCenters.com

Dr. Clendenin is the founder of Chicago Chiro & Sports Injury Centers with 4 locations in the Chicago area. He is is a board certified Chiropractic physician, specializing in sports injuries and neuromuscular - skeletal disorders as well as being a graduate of the National Board of Chiropractic Examiners. His first-hand knowledge of a myriad of sports has enhanced his skill set for the treatment of most sports-related injuries. He currently treats many professional hockey players from Chicago's hockey franchise.
---
Marty Kotlar, D.C.
Florida
TargetCoding.com

Dr. Kotlar is founder of Target Coding, designed to assist healthcare professionals accurately and adequately manage their health insurance reimbursement activities. Dr. Kotlar is Certified in CPT Coding, Certified in Healthcare Compliance and a member of the American Chiropractic Association, International Chiropractors Association, American Academy of Professional Coders, American Medical Billing Association, American Association of Medical Audit Specialists and The Council on Chiropractic Physiological Therapeutics & Rehabilitation.