"Once I realized I had not purchased a new mattress in 23 years, I decided I was long overdue for  a new mattress, and if my back could take it would have agreed. 
Since there are so many mattress choices available, I asked my chiropractor if he had any  recommendations of a mattress in a box. (I needed one that came in a box due to a strange  stair configuration.) Without hesitation he suggested the BioPosture mattress.  
I went on-line to order the mattress and was surprised to see that I was also able to select 3  free gifts. I selected a curved pillow, that I love, increased my mattress to a 12" height and I was  even able to select a platform frame. I was so pleased that I was able to put the frame together  by myself. 
Then I had my son help me put the mattress on the frame and my first night of sleep was  heaven and I can't be happier with my choice.  
In addition to the great satisfaction with the product, BioPosture has incredible customer  service. Ally responded to one of my questions in an email and was always available when I had  any further questions or wanted an update on my shipping. She was right by my side during the  entire process. When I corresponded with Ally, I always ended with a smile. Something that  does not happen with most current customer service experiences. 
I highly recommend a BioPosture mattress if you are looking for a truly great sleep experience.  "
--Carla
" I have tried and owned many mattresses – traditional, foam and hybrid, including most of the top names.  Because I have had years of back problems (including three surgeries), and because I am an athlete, finding a comfortable mattress has been almost an obsession for me.  Fortunately my wife has been patient and supportive during this journey.  When my doctor recommended the BioPosture, I figured I had nothing to lose.  Well, my search has ended.  The BioPosture mattress is the most comfortable and supportive mattress I have ever owned.  It took perhaps a week to ten days for me to "adjust" to its "feel" and now I am a believer.  This mattress affords me the best sleep of my adult life.  Though I have owned it for less than six months, I have recommended it to several friends.  In fact, we have a second home and I have already purchased a BioPosture Mattress for our bed in that home as well.  I strongly recommend and endorse the BioPosture mattress."
Don Avery
  "We just moved back to France from Brooklyn.  We left sold everything to the next tenant...everything except our BioPosture Queen mattress.  That we had shipped to Paris...by boat.  We have to wait until late summer to get it.  But it is well worth it.  Everything we sleep on now feels like a board."

Hadrian G. Paris, France
"Kinetic System has been installed. I am very pleased with the installer. He was very helpful and polite.  Took the old mattress. I am thrilled with the bed and the service.You have all been so wonderful and helpful. It has been amazing. We will certainly sing y'all's praises to all we can."
Thank you so much,
Ann
"Loving the new bed!  Thank you so much!!I get to be comfy w this pregnancy.  Yay!"
Lisa
"Our new mattress arrived last Friday. We easily set it up and have had
several nights of very restful, comforting sleep. We are very pleased
with your product and thank you for your help with our inquiries."
"We got the topper and love it. My wife has struggled with some hip issues from running and isn't a great sleeper. She said that since we've had the topper, her hips haven't hurt and she hasn't done anything different with her workout routine. She said it's the first time in a long time she hasn't woken up sore. I agree as well. My back isn't as sore when I wake up. We are very happy with the topper. Thank you for sending it to us."
-Luke
"My kids objected initially but they are sleeping so much better!! I''m pleased and have begun recommending your company to my patients."
Dr. Mierzwa, New York
"I received my BioPosture BedTopper yesterday and have just spent my first night on it.  I woke up with very little pain and stiffness.  I am very, very happy.  Thank you so much.  This is what I was praying for."
Karen S. Michigan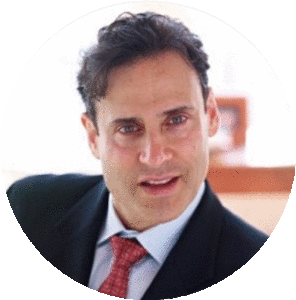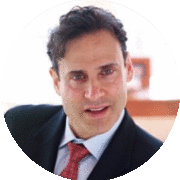 My wife and I love our BioPosture mattresses. So much so that we feel totally confident "prescribing" BioPosture to our patients. It is a pleasure to support a brand that was designed with Chiropractic input and is not available at retail.
Dr. Robert Silverman, 2015 ACA Sports Chiropractor of the Year and author of Inside Out Health.
---
Well, we have a big problem. We received two queen-sized mattresses yesterday, and my husband and I hurried to set up one in our bedroom. As soon as we got the bed made, all three dogs (Banks, Jasmine and Ransom; picture attached) jumped on the bed and decided that it was theirs.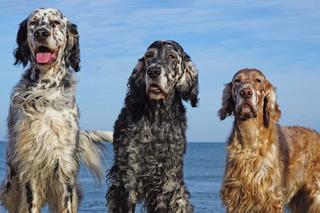 We let them enjoy a nap while we had dinner and watched a movie, but then we had a heck of a time getting them off of the bed. They muttered things like, "Best mattress I've ever slept on," and "If you don't let us sleep on that bed, we're reporting you to the authorities." They reported that many sleep positions were supremely comfortable on a BioPosture, including curled up in a ball with your head beneath a stack of pillows, stretched crosswise on your side with your head hanging off the edge of the mattress, and sprawled on your back with hind legs wide apart and front legs reaching for the ceiling. They then summoned additional gravity to thwart our dog-removal efforts.
We prevailed. And then we slept. Ahhhhhhh, we slept the finest sleep of all the sleeps that we have experienced in a long while.
Thank you, Tom and Tamara, for your exemplary customer service in helping us to improve our nighttime hours. We look forward to a long and comfortable relationship with BioPosture.
Gratefully, Linda
---
From Dr. Louis E. Bisogni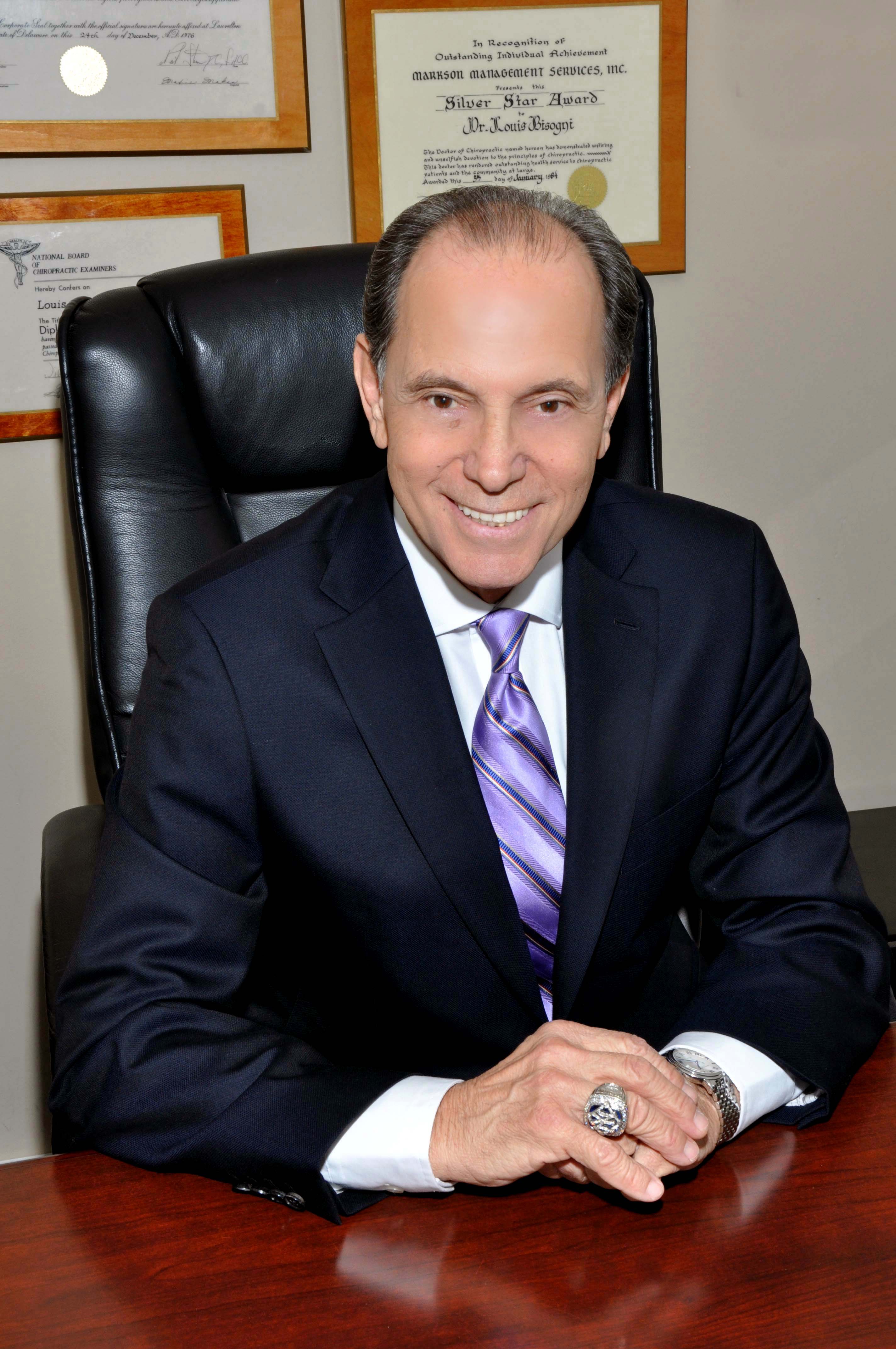 As a Chiropractic Physician to World Class athletes for over 20 years and having two successful Chiropractic practices for 40 years, I have found that one of the most essential components for good health and for top level performance is a good nights sleep.
I can honestly say that Bioposture sleep system products (mattresses and sleep pillows) have been a winner, for comfort, neck and back support, and comparable pricing. My family and I love these products. Simply put, for a good night's sleep there is no better mattress or pillow to sleep on.
Dr. Louis E. Bisogni, Certified Chiropractic Sports Physician
Read the review by Memory Foam Talk
Memory Foam Talk Review
Our BioPosture mattress review highlights this exceptional mattress which we have slept on for the last month. BioPosture is unique in that its mattresses have been prescribed by thousands of doctors over the last 7 years, so they know a thing or two about building a great mattress... Read More
Read the review by the Sleep Sherpa
Sleep Sherpa Review
The BioPosture is the choice mattress of chiropractors across the country and was developed with input from chiropractors who treat professional athletes in order to provide optimal spinal alignment while sleeping. It's a one of a kind mattress that feels like no other.... Read more
More Positive Reviews From Our Wonderful Customers
First, I want to thank you for expediting these pillows. It was very thoughtful on your part in doing this for me. I want you to know that I refrained from writing this letter to you until I slept on the pillows or I should say I wanted to share with you what I have discovered on sleeping on them. So it took a few days to do this and now I can tell you what I have found out (over the few days). To start off with, I have tried probably six or eight different types of pillows including someone else's cervical pillow. I also tried MY PILLOW, none of these worked for me so I went back to my feather pillow. Your bed took away about 50% of my back pain but it did not take away my crooked back (in the morning) but now that I went to your Low cervical pillow, I can say that about 80% of my back pain is now gone and my back is now straight when I get up. Just to let you know that this new pillow is more comfortable than my feather pillow was. You're welcome to share this with anyone that you'd like.Thank you again.
Donald
---
I have been using one of the pillows for 1 week and I must tell you I am convinced that Celliant technology works! My extremely sore and tender cervical spine problem of several months has gone away. Totally! No more neck pain. Seems unlikely to be a coincidence because I noticed an improvement after just 1-2 nights using the pillow. I can't wait to sleep on Celliant. Perhaps I'll wake up and do some cartwheels!
Ron J, St. Louis, MO
---
I have now slept three nights on my wonderful mattress! I love it SO much. It is taking me some time to adjust but I can literally walk when I get up in the morning BEFORE my shower! This is something I have not been able to do for over 20 years. I am so very thankful to you for helping me as without your help I would have never had this mattress. I can literally feel the bed molding to shape my weight so as to perfectly align my spine. Not to mention the help with endless pain that used to torment me day and night. I actually sleep without medicine and severe pain all night now. You will never know what a blessing and beautiful gift you have given me!!!
TJC, Round Rock, TX
---
I love it...best bed I've ever slept on.
Dr. Michael Flanery, Overland Park, KS
---
In more than 25 years I have not slept so well. Ever since the accident I literally have not slept all night. Since I have been sleeping on my new BioPosture mattress, I have only had two nights without sleep. It is amazing! I used to wake up all night because my legs, feet, arms and hands would be numb and tingling. It was miserable! I have not had that miserable feeling at all since I have been sleeping on this mattress. This mattress has brought me so much relief. Relief I never dreamed possible. Just being able to sleep all night is a miracle. I will forever be thankful!
Tandy
---
Just wanted to let you know the mattress is great. My wife looks forward to going to bed and is sleeping better. She's even sleeping more on her back which was not a comfortable position on the other mattresses. And the comfort is even from edge to edge, not those stiffer edges like other mattresses that made the edge seem like laying on a hill.
Richard E.
---
I'm actually reaching out as we really liked to get another BioPosture. Funnily enough we have the one down in Philadelphia, which is now on Airbnb most of the time, and people love it. Always ask about the mattress.
Patrick H., New York
---
I few weeks ago I bought the Bioposture queen mattress and pillows made with "celliant" materials. I absolutely love them. The support is fantastic and I get a great nights sleep. As a bonus my neck pain seems to be going away. Thank you again!
Phil, Oceanside, New York
---
Thomas - thanks! That is customer care! I would not have expected the CEO to handle this.
Steve
---
I had been waking up with back pain for so long I didn't even think about it anymore. Then I heard about and purchased a BioPosture mattress, the first new mattress I have had in 30 years. I can't say I wake up pain free now. But I will say that the pain that once lasted most of the day is gone very quickly in the morning. I could not be more pleased.
R. Cooley, Connecticut
---
We love the mattress. My boyfriend says he used to get up every day and experience low back pain when putting on his shoes on. But now with our BioPosture mattress, he has no pain. I will be sad to sleep on any other mattress.
Dr. Tammy, Wisconsin
---
We received our two pillows and the mattress protector earlier this past week. The protector is the best we have ever used. The pillows are GREAT! They conform to our neck and head and are really comfortable. We had pillows from Select Comfort that were nearing the end of their usefulness. They were great in their day, but your pillows are the best we have ever used. No morning neck pain. They don't heat up. They are just great. And, again, we just can't say enough for our BioPosture mattress.  It is so comfortable that we don't want to get out of bed. Thanks again for a great product. I am sure we will enjoy it for years to come.
Mr. & Mrs. Allen, New York
---
I have never slept so well.
Mary D., Arizona
---
I love my BioPosture. I wake up refreshed and pain free.
T.J., Minnesota
---
The BioPosture mattress you sent arrived a couple of days after you sent it. I've taken time trying it before reaching an opinion - it's great!! Getting used to something different took a day or two, but it's very comfortable. Thank you for the help at the end and I'll put out the good word about your product.
Mike P., Illinois
---
I love my BioPosture!
Abe, Florida
I wanted to thank you for the wonderful BioPosture mattress, the easy delivery and the pillow. My daughter, Alexa, is loving it and talks about her new mattress all the time.
Maria D., New York
---
I want you to know that we absolutely love the 12" Bioposture. It is very comfortable, supportive, and at the same time reduces all pressure points. Thank you for the great price. If anything I can see us wanting to get one more king size in the next year, since we have two Master Suites. We will begin to promote your products at our earliest ability. We have been inundated with visitors, relatives, and summer trips.
Diane B., Illinois
---
We picked up our pillows at the Post Office yesterday morning. They are wonderful. With a full day following a bad night's sleep my neck and shoulders were aching by the time we went to bed last night. I know it sounds like an advertisement, however it is true. Within moments my body began to relax and we both experienced restorative sleep. No aches and pains this morning! It will be interesting to know what our chiropractor notices at today's appointment. Thanks for your followup email and for a great product.
Sharon T., Connecticut
---
We're totally in love with it! We can't decide if we like getting into bed more then waking up relaxed and refreshed every morning. The pillows are great too. A very nice combination that has us wondering why we accepted being uncomfortable for so long. Kudos for a great product.
Mark and Maddy, New York